Dato
17/08/2018

Tid
21:00
Lokation
Gyngen
Genre Rock
Pris 50 kr.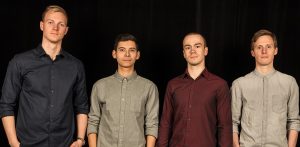 Det aarhusianske pop/rockband Almost Adequate skriver og leverer deres egen musik, for at publikum kan have en fest hver gang! Musikken er skrevet ud fra bandets egne oplevelser, men da numrene hele tiden tilføres nye elementer og fængende harmonier, rammer musikken bredt demografisk. Lyden tager inspiration fra 00'er punk som Green Day og Blink-182 og spænder over mod Kashmir og The Killers. Drengene har til tider svært ved at holde sig på scenen, da de synes at det er federe at spille og feste i øjenhøjde med publikum.
I 2017 deltog bandet i Emergenza Festival, der bragte dem rundt på scener som Radar, Voxhall og Train i Aarhus.
Bandet består af 4 fyre midt i tyverne med den fælles mission: at gå på scenen og levere en uforglemmelig god stemning.
The pop/rock band from Aarhus Almost Adequate writes and delivers their own music so that the audience can have a party every time! The music is written based on the band's own experiences but because the songs always get new elements and catchy harmonies added, the music hits a wide demographic. The sound takes inspiration from 00s punk such as Green Day and Blink-182 and reaches all the way to Kashmir and The Killers. The boys often have a hard time staying on stage because they think it's awesome to play and party at eye-level with the audience.
The band participated in Emergenza Festival in 2017 which brought them around stages such as Radar, Voxhall, and Train in Aarhus.
The band consists of 4 guys in their midtwenties with a mutual mission: to go on stage and deliver an unforgettably good mood.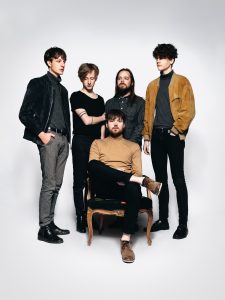 The Agreement spiller drømmende indie/rock med en poppet kant. Deres lydunivers spænder bredt og går fra det stille eftertænksomme til det slagkraftige og storladne. Effektfyldt guitar, store synth-flader, solide beats og melodisk vokal. Bandet trækker inspiration fra bands som Mew, Radiohead, Coldplay og The Smiths.
I lang tid har The Agreement været et passion-project for de to sangskrivere Tobias Poulsen og Andreas Nielsen. I slutningen af 2016 blev de bedt om at lave et soundtrack til indie filmen Ungt Hjerte og der blev samlet et band. I 2017 har bandet spillet Midtjylland tyndt. Af steder kan blandt andet nævnes, Danmark Dejligst Thyholm og Mosstock Festival samt opvarmningsjobs for Johnny Deluxe, Abekejser og Heimatt.
The Agreement består af tidligere medlemmer fra bands som Tonedøv, Input, Stoned Society og To Be Announced.
Line-up: Tobias Poulsen (vokal), Andreas Nielsen (guitar), Ludvig Poulsen (keyboard & kor), Mads Jørgensen (trommer) & Andreas Linde (bas)
The Agreement plays dreamy indie/rock with a poppy edge. Their sound universe reaches wide and goes from the quiet thoughtful to the powerful and grandiose. Effectual guitar, big synth surfaces, solid beats, and melodic vocal. The band pulls inspiration from bands such as Mew, Radiohead, Coldplay, and The Smiths.
The Agreement has been a passion project for the two songwriters Tobias Poulsen and Andres Nielsen for a long time. By the end of 2016, they were asked to make a soundtrack to the indie movie Ungt Hjerte (Young Heart) and a band was gathered. The band has played Midtjylland thin in 2017. Places that can be mentioned are Danmark Dejligst Thyholm and Mosstock Festival as well as warm up jobs for Johnny Deluxe, Abekejser, and Heimatt. The Agreement consists of former members from bands like Tonedøv, Input, Stoned Society, and To Be Announced.
Line-up: Tobias Poulsen (vocal), Andres Nielsen (guitar), Ludvig Poulsen (keybard and choir), Mads Jørgensen (drums) & Andres Linde (bass)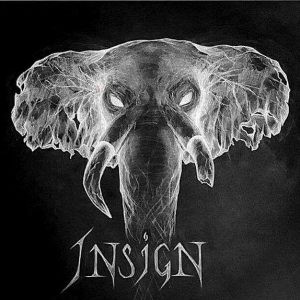 Insign er et Århusiansk rockband, der normalt bevæger sig inden for det store, tunge og mørke univers, men til dette event vil de tage fat i de små, porøse detaljer fra musikken og levere dem i en smuk og dyster atmosfære med akustiske instrumenter. En intim og nærværende oplevelse med masser af nerve og sjæl.
Insign is a rock band from Århus that are usually in the big, heavy, and dark universe but for this event, they will take hold of the small, porous details from the music and deliver them in a beautiful and gloomy atmosphere with acoustic instruments. An intimate and present experience with lots of nerve and soul.