Dato
13/10/2018

Tid
21:00
Lokation
Gyngen
Genre Latin
Pris 50 kr.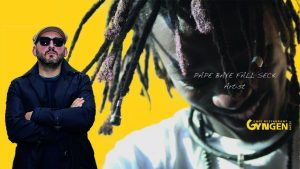 La Raza Dag with Salsa, Elektrokumbia and Caribean
You are going to have and amazing party with Latin rhythms and a Caribbean atmospheres.
We start with latin music like salsa for those who would like to practice their swing, then electrokumbia appear giving pass to Reggaeton and Caribean. All this musical travel is going to be performed wit live music by the hand of Perkussion master Pape Baye Fall Seck And the veteran Dj Admiral Outta Big Foot.
The arrangement is because the 12 October a big date is southamerica: Day of the race, the day Europa met the new world.
The party start at 21:00 and prolong until 1:00 am or more
Arrangeret af: Latinokvarteret og Interkulturme
Dj som bruger briller på heder DJ Admiral Outta Big Foot Sound: He has an explosive style and full of energi. He is a veteran Dj who play Caribean, Hip hop, Reggae Dancehall, Moonbahton, Breakbeat, Remix.
Pape Vaye Fall Seck: Perkussion master from Senegal: He's rhythm is full of energi and amazing African mood.